Nintendo recently announced the coming of a much wanted home console. No not a WiiU with PS4 quality graphics and multiplayer that works. The Nintendo Classic!
It's a many-games-in-one plug and play NES clone. The design looks superb and with a fantastic selection of games it's bound to be a sure fire success this Christmas. In response Sega countered with a new variant of their existing 80-in-1 system made by ATGames, social media and gaming sites went crazy at the news and the prospect of an all new chapter in the Sega VS Nintendo saga. OOC did not, and here's why:
Although we don't know a great deal about the Nintendo Classic, what we do know sounds fantastic. It uses reproductions of NES pads and has cross compatibility with the WiiU classic controller. It has HDMI out which means that even if the games are emulated, they'll be viewable in a reasonable fidelity. It has a great selection of first and third party titles. Heck even if it stinks, it looks like a mini NES…how can you not want that just to sit it on a a shelf and admire it?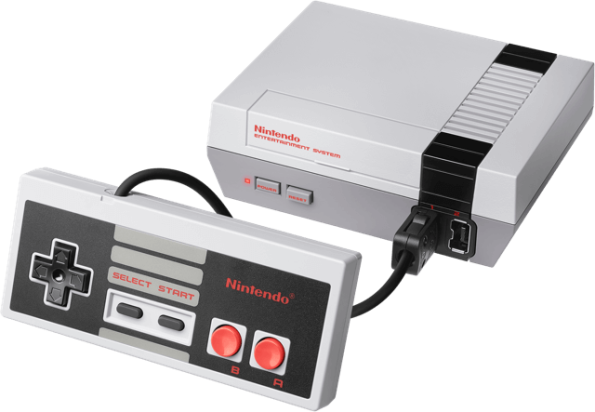 Here at OOC however we own an ATGames all-in-one Sega Megadrive/Genesis and even though we adore Sega, we have to say this console sucks. It sucks big time. The emulation is appalling especially when it comes to sound. Looking forward to hearing the sweet notes of the Green Hill Zone music? Well be prepared to hear something that sounds like a fax machine being force fed to a cow. It's awful. The video output is limited purely to composite which was fine in 1992 but not in 2016. A CRT TV from the last decade will do a decent job of making composite video bearable, on a modern TV however it looks dreadful. If you want an idea of what it's like. Put on a YouTube video of Sonic the Hedgehog and then smear wallpaper paste all over the screen. Lastly the controllers are a crime. Yes they're wireless with a pretty good range but they feel cheap, unresponsive and they rattle.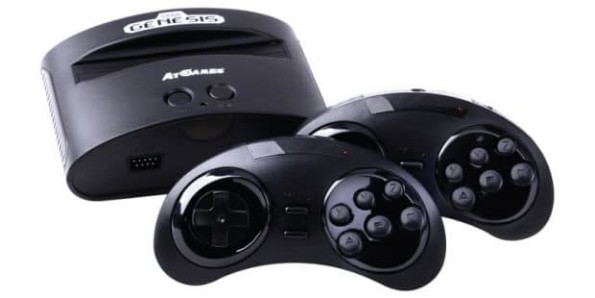 It's real shame that there's no real contest here. Sega had an opportunity to counter with something really great, but bunging in a few different Roms and changing the packaging just isn't enough. Even without seeing or using the Nintendo Classic, we know at OOC that it's already the clear winner.
The sad part is, the average joe consumer won't read this article. They'll see both units sat along side each other in the supermarket and nostalgia will take the better of them. Those who go with Nintendo will have a happy Christmas. Those who go Sega will have to explain to little Timmy why Sonic & Knuckles looks and sounds like an explosion in a pet rescue centre.
Shame on you Sega, shame!